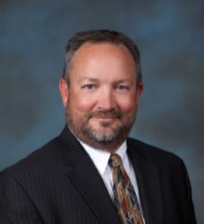 Hickory, N.C. (September 17, 2018) - Network Integrity Systems (NIS), the leader in network infrastructure cyber security, is pleased to announce that Mr. Dave Cunningham is joining our growing organization as our Vice President of Marketing.
Dave comes to NIS with more than 25 years of experience in the optical fiber and electronics industry. In his most recent role as Tellabs' Director of Global Marketing, Dave had global responsibility for Tellabs' marketing and communications strategy and was part of the executive leadership team.
In 2013, Dave sparked the creation of the Association for Passive Optical LAN by bringing together IT industry leaders such as Corning, 3M, CommScope, IBM, Tellabs, and DasanZhone to create a trade association focused on educating and advocating Passive Optical LAN technologies. He served as the founding Chairman of the Board and President.
Prior to his role with Tellabs, Dave worked in Corning Optical Cable's commercial & IT organizations for over 20 years. In various roles, he was responsible for designing, implementing and maintaining Corning's global IT network infrastructure before moving into Corning's Business Development group and launching Corning's Passive Optical LAN program.
"We feel very privileged to have Dave join the company," said Joe Giovannini, President & CEO of Network Integrity Systems. "He has tremendous industry respect and built a world class marketing program at Tellabs. Dave has a keen understanding of the market sectors we are targeting with our best-of-breed network infrastructure security solutions."
"I have enjoyed a great relationship with the team at NIS for many years." said Mr. Cunningham. "As I once projected, the demand for their products extends well beyond the U.S. Government and Military, where NIS is the de facto standard. I am excited to be joining at this pivotal time and look forward to contributing to the continued success and expansion of the company."
About Network Integrity Systems, Inc.
Network Integrity Systems is the leader in network infrastructure cyber security, providing solutions that ensure the protection of data and communication cable infrastructure against unauthorized tampering (tapping, or malicious acts). Our innovative, best-of-breed products include the INTERCEPTOR™ Optical Network Security System (specifically developed for US Government) and the VANGUARD™ Fiber Optic Network Monitoring System (specifically developed for Private Enterprise and Non-US Government).
Incorporating the same optical fiber sensing technology, our SENTINEL™ Perimeter Intrusion Detection Solutions are designed to monitor barrier fence lines to detect attempts to climb-over, tunnel-under of cut-through; providing a physical layer of security for protecting personnel, property and equipment.
Visit www.networkintegritysystems.comfor more information, or call 1-877-NIS-4PDS.