NIS has been introducing new teammates that are allowing us to position the company for continued growth. After several years of unprecedented sales growth and therefore demand on production at our N.C. manufacturing facility, the need became clear to add a full time Manufacturing Engineer to our engineering staff to ensure that NIS continued to produce the highest quality products and meet on-time-every-time delivery. NIS is pleased to introduce:
Dwayne Freeman, Manufacturing Engineer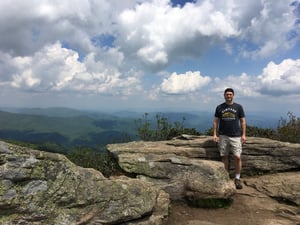 Dwayne joined NIS in July after having spent the previous fifteen years as an Electronics Product Engineer with Moog Aerospace. Before that time, he was with Raytheon Aerospace and served in the U.S. Air Force. Dwayne has an AAS in Instrumentation from Cape Fear Community College. He is thrilled to be returning to his home state of North Carolina after being away for 30 years. He loves spending time with his son and enjoys playing tennis, hiking, and home improvement projects.
Cary Murphy, Chief Technology Officer said "Dwayne has the knowledge and experience to ensure that our manufacturing processes and methods allow us to meet the demand we are seeing in the market. We are definitely excited to have him on board."