Since NIS introduced the INTERCEPTOR Optical Network Security System in 2003 for US government and military organizations, and the VAUGUARD Fiber Optic Network Security System in 2010 for private enterprise networks, installations have been performed by skilled partners trained to provide a total quality implementation for our end-users. With the rapidly accelerating demand for our cyber security solutions within the Gov/Mil and Private sectors, as well as the addition of our SENTINEL Perimeter Intrusion Detection System product line, NIS has added installation services to our suite of offerings.

Darrell Magee, Project Manager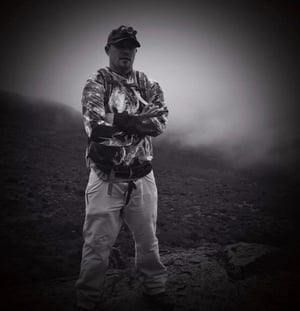 Darrell joined NIS this year after spending more than 5years as a Project Manager/Fiber Technician with an integrator. Darrell also has past experience in the construction industry where he managed project on a daily basis. Darrell is married with a daughter, plays competitive adult softball and enjoys hiking and traveling.
Joe Giovannini, NIS Chief Executive Officer said "We are excited about this next step. Not only will adding a Services Organization bring incremental revenue to NIS, but it will enable us to have a link to the Voice-of-the-Customer, providing us with direct feedback, and enabling NIS to understand customer needs on a broader and timelier basis. We are happy that Darrell Magee, has joined us to head up our Services Organization."