Demand for Network Integrity Systems' security solutions has increased rapidly and expanded into new markets, resulting in tremendous growth of opportunities and the corresponding pre and post sales activities. To keep up with this pace, as well as to position NIS for continued growth, several new members of the team were added over the past year. Included in the group of our new teammates, is a seasoned-sales professional who will assume the role of Business Development Manager. NIS is please to introduce:
Israel David Rivera (Dave), Business Development Manager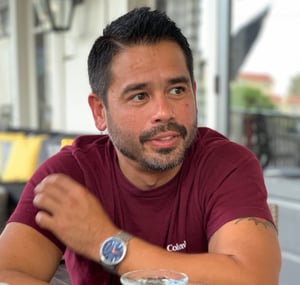 Dave joined NIS after serving in various sales and branch management roles with our authorized distribution partner, Accu-Tech. While there, Dave became very familiar with our product lines and helped establish Accu-Tech as NIS's fastest growing sales channel partner. As such, Dave is sure to hit the ground running in his role as BDM. Dave's main area of focus will be in our non-government/military sectors (Vanguard™ product line) from where a great deal of our growth has come. In addition, Dave will be NIS's point-person for our Focus™ Distributed Acoustic Sensing (DAS) product lines.
Regarding his career move, Dave said "I have been in Sales/Management for 20 years. I made the decision to join the NIS team because I believe in the company and the mission that they have. After several years of being a partner with NIS, I have grown an appreciation for the people and culture. I'm looking forward to being a part of the growth going forward!"
Born in Charleston, SC and now residing in Hampton Roads VA interests include his three children, hiking, fishing and the outdoors in general. Dave will work out of the Network Integrity Systems Sales Operations Center located in Chesapeake, VA.