Late last year, NIS had the privilege of adding a new team member to assume responsibility of all our product lines including INTERCEPTOR™, VANGUARD™ AND SENTINEL™. Our next employees spotlight is on this seasoned professional who is doing an outstanding job of managing all aspects of our product portfolio including the product development roadmap.
Trampus Landrum, Product Line Manager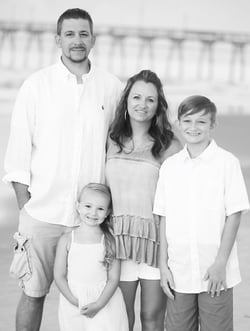 Trampus joined NIS last year after a lengthy career at Corning Optical Communications where he held several positions ranging from Supply Chain Planning, Operations, Engineering, and for the last 10+ years was in the Product Line Management organization.
Trampus holds a Bachelors degree in Marketing from ASU, which is how he got to N.C. from his home town of Athens, Tennessee. And, despite now being a NC resident for many years, he still wears his grassroots University of Tennessee Orange proudly! Trampus and his lovely wife Emily have two children and enjoy activities such as sporting events, their son's baseball adventures, beach outings, travel, and spending time with family and friends!
"We needed a PLM to lead the expansion of our product lines as we grow. Trampus is a real pro and has already delivered tremendous value to our organization." says Dave Cunningham, NIS Vice President of Marketing.