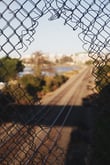 Just a few weeks ago, two inmates escaped from the Bon Air Correctional Center near Richmond, VA. How? Through a hole in the fence. According to this article, authorities are still "trying to determine who cut that hole and when." At NIS, our motto is, "How Would You Know?" How would you know if somebody was climbing or cutting your fence? How would you know if someone was opening a gate in the middle of the night? How would you know if someone was attempting to enter your facility to steal materials, sabotage your business or worse, harm your employees?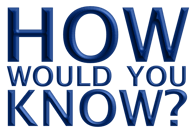 If the Bon Air Correctional Facility had a SENTINEL Perimeter Intrusion Detection System from Network Integrity Systems, facility security would have been notified the second the bolt cutters touched the fence. Or, more likely, the escape would never have been attempted because knowing the perimeter was alarmed would have acted as a deterrent.
Since the Bon Air Correctional Facility did not have SENTINEL protecting their perimeter, how much will now be spent trying to capture two escaped inmates? How much will be spent investigating the crime? How much will be spent prosecuting those involved? How many careers will be impacted for allowing this escape to happen on their watch? Most importantly, what other crimes may now be committed by these two inmates who are loose on the streets?
All of those costs and more could have been avoided with the installation of our SENTINEL perimeter solutions.
How would you know? SENTINEL - That's how you'd know. Contact Us to learn more about how our Converged Cyber and Physical Security Solutions can protect your business.