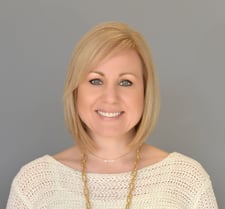 Hickory, N.C. (May 1, 2020) - Network Integrity Systems (NIS), the leader in converged cyber and physical security solutions, is pleased to announce that Amanda Hetzel has been named Business Chief of Staff.
Mrs. Hetzel has been with NIS since 2007, when she joined the company as Marketing Communications Manager. Over the last thirteen years, Amanda has worked to build the NIS brand of security solutions that are today recognized as the standard across the industry. In 2018, as NIS solutions made their entree into private enterprise and became further integrated into the U.S. DoD and government market, Amanda also stepped into the role of Director of Sales Operations to oversee demand planning and inventory forecasting, ensuring an optimum level of manufacturing output while decreasing lead times.
Today, as NIS continues to experience growth, increase sales and expand further into new markets to include DAS, Perimeter Security and the addition of a services division, they encounter ever-changing business initiatives and customer requests. To keep pace, as Business Chief of Staff, Amanda will have an immediate impact by overseeing program management and working with others on the Executive team to set strategic goals. She will then organize and oversee day-to-day activities to prioritize initiatives and opportunities, and to ensure coordination and productivity in accordance with those goals. Amanda will also continue to assist the VP of Marketing to develop marketing strategy and deliverables as NIS continue to be a thought leader in the industry and our brands grow across the data and perimeter security market.
Joe Giovannini, President & CEO of NIS said, "From day one, Amanda has been passionate about her role and the mission of the organization, eagerly taking on those ambiguous tasks that might not fit in someone else's area in order to ensure that everything important to the company is being completed. As one of the original employees at NIS, Amanda has institutional knowledge and understanding of our company mission and culture as well as our products and markets. In addition, her history and relationship with our employees, shareholders, customers, industry and manufacturing partners make her the perfect choice to be a sounding board to the rest of the Executive team and my "right hand" person. Amanda has always worked to 'keep the trains running on time' and will serve a very important role in a pivotal time in our company's history.