Attend a LIVE WEBINAR from NIS
The Perimeter. Your first line of defense is often vulnerable and frequently subject to intrusion. Sites often rely on inadequate manpower or CCTV systems to monitor their perimeter and assets. Those countermeasures are rarely 100% effective.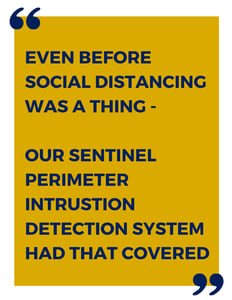 With SENTINEL Perimeter Intrusion Detection Solutions, whether

the perimeter

protecting your assets is large or small, we've got you covered! You will gain real-time visibility and an enhanced understanding of unauthorized or deleterious activities taking place at your facilities, wh

ether it is an open area or a fence line. Our

intelligent fiber optic sensing solution

allows you to

DETECT

and

LOCATE

tunneling, climbing and fence

cutting activities at the earliest possible stage to control criminal activity, malicious attacks, or intrusions. Meanwhile, our advanced AI works to minimize false alarms, allowing you to optimize your security staffing, focus on immediate security issues, and to mount a rapid and effective

response to activities threatening your facility.
The Answer to Protecting Your ASSets is Here: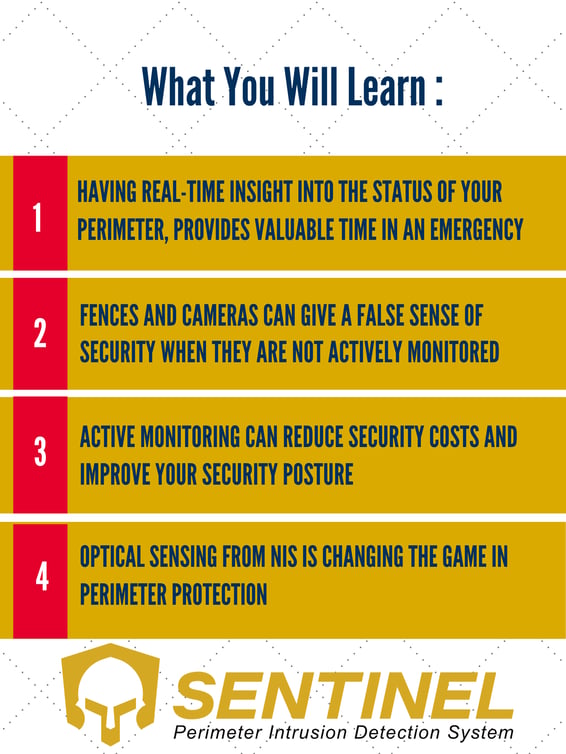 ---
Attend Our Upcoming Webinar on the SENTINEL Solution to Learn More!
Wednesday, April 22, 2020
2:00 PM EST
Space is Limited. Register Today!