Network Integrity Systems (NIS) is a Hickory, North Carolina based technology company providing Converged Cyber & Physical Security (CCPS) solutions. Since 2003, NIS has deployed thousands of cyber security devices to support the U.S. Government and Military's efforts to secure classified networks. We have also provided similar products to defense contractors as well as cloud services providers hosting government data. In addition, our Perimeter intrusion protection products are considered best in class.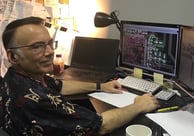 Network Integrity Systems is and has been open for business. Our products are critical to national security, and as such, we were deemed "essential" according to the guidelines of the State of NC. Our operations have been maintained and our manufacturing facility is practicing all recommended safety procedures. We haven't skipped a beat in supporting the mission of our Federal Government, Data Center and Perimeter Security customers.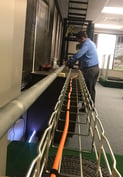 We have also been busy providing virtual live product demonstrations for customer's whose network infrastructure and perimeter security needs can't wait for travel restrictions to be lifted, especially in this time of heightened vulnerability. Our solutions can be seen virtually from Rock City, our Research and Demonstration facility in NC, or our Sales Operations Center in VA, home to our Sales Engineering and Services Team.
Therefore, please don't hesitate to let us know how we can help keep your facilities and your data secure, especially in a time when security is more important than ever.
Learn more about our products and solutions: www.networkintegritysystems.com
Want to schedule a virtual live demo from Rock City? Visit us here to learn more.
Interested in speaking to a Sales Engineer who can provide an assessment and quote, contact us!