Network Integrity Systems has a Research and Demonstration facility located in Hickory, NC, USA that we affectionately call Rock City. At this location, we conduct fundamental research, testing, product evaluations, as well as customer demonstrations of our Cyber and Perimeter security products.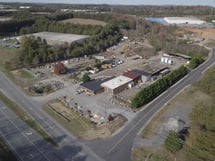 We love this place for several reasons, but our favorite is that it is a tough, real-world heavy construction maintenance facility. This means that our products are developed, tested, and demonstrated in a working environment, as opposed to an open field or a fence around the company HQ, where the challenges of every-day implementations of optical technologies are not possible. At NIS, we want to make sure our products perform in the field the way they perform in the lab, so we literally put our lab in a tough place.
How does this benefit you? A great example is our new SENTINEL II product that will be shipping in late June. We leveraged the environment at Rock City to develop all-new detection techniques that are self-tuning. You read that right: Plug the SENTINEL II into the fence fibers and you are done!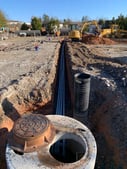 In addition to our perimeter products, we have added vaults and manholes for our data protection products. In the next few weeks, we will be able to demonstrate how our INTERCEPTOR and VANGUARD product perform in long-haul or campus scenarios.
We have hosted several customers for personalized demonstrations at Rock City. They all have left excited to move on with the projects. And, the COVID-19 pandemic has led us to accelerate implementing remote demonstration capabilities, so look for more details on that in an upcoming blog post.
We continue to invest in the Rock City facility, and our customers, partners, and channels continue to benefit from the site. So, request a visit today! You won't be disappointed.
Oh, we call it Rock City because they have a LOT of rocks there, and a pretty cool sign at the corner, too!